This peculiarity of the Cessna is due to its rather idiosyncratic construction, the so-called central shear system. The fuselage of the shoulder-wing aircraft was designed as a gondola. At its bow there is an engine with a tractor propeller, at its rear is an engine with a pusher propeller. The Cessna also owes its loving nickname "Push-Pull" to this construction. Compared to the classic arrangement on the wings, the two Continental engines, each with 210hp, are arranged one behind the other, which has the advantage that no torque is generated around the vertical axis in the event of failure of one engine, and the aircraft remains easily controllable. The downside? There are always overheating problems at the rear engine. But the noise is much more serious. The air accelerated by the front propeller hits the rear at high speed – creating near-supersonic noise spikes. This is surely one reason why this construction could not prevail.
The six-seater (one pilot and five passengers) was manufactured from 1963 to 1982 in several civilian and military variants, totalling 2,993 units. The military version for the US Air Force was called the O-2. "O" stood for Observer, because the 337 was used as a reconnaissance aircraft during the Vietnam War. The glass door of this type is still used by safari providers today. "In general, the Skymaster is the symbol of a bush plane," as Hans Pallaske, its pilot with the Flying Bulls, points out. "The machine is light and can take off and land in the smallest space thanks to its performance."
The Flying Bulls' unit is from 1969 and was delivered from Wichita (USA) to Chile (South America) when sold. The aircraft with today's aircraft registration N991DM spent almost 15 years in a garage after several stints with hobby pilots before being brought back to life in 2007. The restoration was complex and all-encompassing, which can be clearly seen in detail on the aircraft. Three-bladed propellers and a stable kit that allows even slower flight speeds are just two of numerous modifications. "It is in a much better condition today than when it was delivered in 1969. The instrumentation is pure high-tech, the interior is really comfortable," says Pallaske. And with a smile, alluding to the small noisy weakness of the push-pull, he adds: "The new interior insulation is first class."
Facts & Figures
Aircraft registration N991DM
Manufacturer Cessna Aircraft Company
Built in 1969
Factory number 337-1177
Engine Continental IO-360 CB
Power 2x210hp
Displacement approx. 6 litres
Cruise speed 290km/h / 160kts
Top speed 360km/h / 190kts
Service peak height 5,950m / 19,500ft
Max. Flight time approx. 5hrs
Range 1,200km / 650nm
Fuel consumption approx. 85 litres
Kerb weight 1,390kg / 3,070lbs
Max. Take-off weight 1,996kg / 4,400lbs
Seats 1 pilot / 5 passengers
Info: The combination of tractor and pusher propellers only creates a thrust vector along the longitudinal axis and a unique sound.
Flying and static display
For more information about the Flying Bulls and AIRPOWER stories, visit www.redbull.com/airpower and www.flyingbulls.at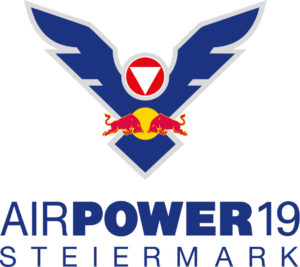 This page is also available in:

Deutsch