Innovative transport concept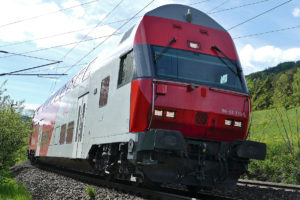 Naturally, transport is a special focus, particularly boosting public transport's attractiveness. For example, a sustainable transport concept will enable visitors to use public transport and the shuttle service to the greatest extent possible. A concrete incentive system will encourage carpooling.
The existing transport concept is being bolstered with innovative approaches thanks to close cooperation with those responsible at the ÖBB and transport experts. The aim is to make public transport so attractive that private journeys are largely avoided. Furthermore, we will also select all participating soldiers' accommodation to be as close as possible to the event site and shuttle them with sustainable transport and high-capacity buses to minimise fuel consumption.
Credit: Pixabay