In the summer of 2012, three die-hard gyrocopter pilots joined the Rotorwings Formation Team to redefine the fascination of helicopter flying.
The team – founded by Zotter – consists of the pilots Peter Metzger, Otmar Zotter and Thomas Rest.
All three pilots have a long-standing aviation friendship.
Otmar Zotter has been flying for Red Bull for 27 years and also looks back on a long paragliding career (with and without engine) in a wide variety of competitions.
Peter Metzger, a doctor in the bread profession, switched from model to gliding, then started paragliding and has been operating motor paragliding with his pilot friend Otmar Zotter since 1997.
In flight, the helicopter has an advantage over the surface thanks to its wide speed spectrum. In curves, the outer gyrocopter flies at 120 km/h, while the interior travels at 80 km/h. Both speeds are a breeze for the ultra-light rotary fliers. The observance of the minimum travel and the play with the flaps as surface pilots know in such situations is no longer necessary with the gyrocopter. The flight is 150 metres above ground, and if the permit is obtained, it is also likely to be lower. The distance to the audience is self-evident.
ULs are restricted by law for possible figures. Aerobatics is taboo. But the pilots don't see this as a handicap. Quite the opposite. They play with the potential of the helicopter. Peter Metzger: "It looks really good, for example, when we descend vertically in the autorotation through our own smoke. This innocuous manoeuvre creates beautiful vortices through the rotor." Otmar Zotter adds: "In order to make a good first impression on the audience, it is enough to fly across the square in a triangular formation, artfully staged with coloured smoke. Then one of the helicopter pulls upwards in a curve." The joint take-offs and landings also come over elegantly. The helicopter benefits from its short rolling distances.
Even today, the formation demands a high level of commitment from all parties involved. Two to three times a month is trained, in addition to the performances.
At AIRPOWER19, the Rotorwings Formation Team presents itself in the Static Display.
More information about the Rotorwings Formation Team can be found at https://www.flyingbulls.at/de/friends/rotorwings-formation-team
Homepage: Rotorwings Formation Team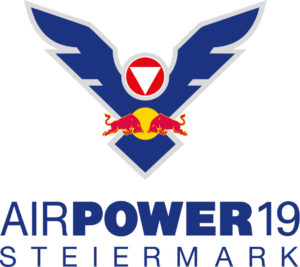 This page is also available in:

Deutsch