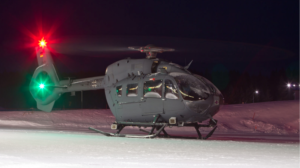 The Airbus Helicopters H-145M is manufactured by Airbus Helicopters (formerly Eurocopter). This is the military version of the Airbus Helicopter H145.
The H-145M LUH SOF (Light Utility Helicopter Special Operations Forces) is tailored to the needs of the special forces of the German Armed Forces. In addition to tactical air transport of four fully equipped soldiers, this includes in future potential fire support and reconnaissance from the air and evacuation of wounded.
The pilots are assisted by a 4-axis autopilot. Thanks to the two powerful gas turbines, the H145M achieves a top speed of 268km/h.
The helicopter is designed to fly at night as well as during the day. A special feature is its dark grey paintwork. This hue makes the helicopter difficult to detect in poor visibility and at night. The encased tail rotor has made the H145M one of the quietest helicopters in its class.
Due to its low optical and acoustic signature, it is therefore very well suited to transporting soldiers inconspicuously to their destination before they abseil via the drop systems on its sides. Due to the small rotor diameter, this is especially possible in urban environments.
The helicopter can also be equipped with various set-up kits. These include, for example, electronic self-defence systems, ballistic protection, or additional equipment for use at sea. The helicopter has a powerful reconnaissance sensor. This allows the crew to carry out reconnaissance missions around the clock. As a result, the H145M LUH SOF can be used extremely flexibly for the changing requirements of special operations.
A German Army H145M will be on show in the AIRPOWER19 static display.
Facts & Figures
Manufacturer Airbus Helicopters Germany GmbH
Rotor diameter 11.00m
Length 13.64m
Height 4.00m
Max. Weight 3,700kg
Top speed 268km/h
Crew/passengers 2/ max. 9
Engines 2x Turbomeca Arriel 2E shaft power engines
Power 2x570WPS
Static display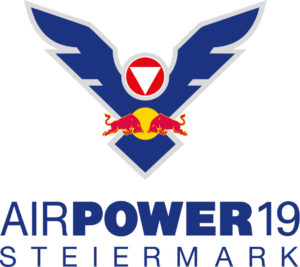 This page is also available in:

Deutsch