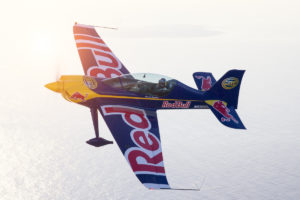 The Zivko Edge 540 is an aerobatic aircraft manufactured by Zivko Aeronautics. Since the mid-1990s, many pilots have won open aerobatic competitions in this type of aircraft. It is 100kg lighter than the Extra 300. A variant of the model is the double-seat Edge 540T.
The second revamp gave the Edge 540 V3 a more aerodynamic fuselage, bonnet, and a flatter cabin roof designed for greater loads. The wing was fitted with larger winglets, the exhaust, wheels, and wheel trim were modified and the chassis legs were shortened.
The Edge 540 is the most used aircraft at the Red Bull Air Race World Championship.
Facts & Figures
Crew 1 / 2 (double-seat version 540T)
Length 6.31m
Wingspan 7.45m
Height 2.8m
Wing area 9.87m2
Wingspan
Kerb weight 530kg
Max. Take-off mass 817kg
Cruise speed 333km/h (180kn)
Top speed 426km/h (230kn)
Max. Load multiple +/-10g
Rolling rate 420°/s
Climb rate at 457m of 1189m/min
Service ceiling height
Range
engines a Lycoming AEIO-540; 250kW (340hp)
Flying and static display
For more information about the Flying Bulls and AIRPOWER stories, visit www.redbull.com/airpower and www.flyingbulls.at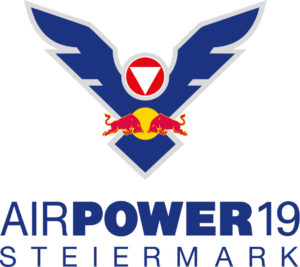 This page is also available in:

Deutsch