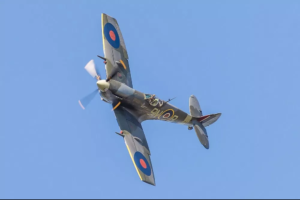 The Spitfire interceptor, built by the British aircraft manufacturer Supermarine, was used by the Royal Air Force and many Allied partners during World War II. The most important opponent of the Spitfire was the German Messerschmitt Bf 109 until the end of the war. Although less manoeuvrable than the British product, it had an injection engine – and therefore had the decisive seconds advantage in dive manoeuvres.
However, thanks to its enormous agility, the Spitfire quickly became internationally known and popular: In total, Supermarine and its licensees built more than 20,000 examples of this fighter from 1938 to 1948 – making it the most built English aircraft of all time. The heavy single-seater was used as an interceptor, reconnaissance and fighter bomber all over the world. Until the late 1960s, the Spitfire was in the service of various air forces, including Egypt, Greece, Ireland, Israel and Denmark.
The model shown on AIRPOWER19 is the Supermarine Spitfire Mk. XVIe TE184 – one of 1,054 identical models that left the factory in Castle Bromich, England, between December 1944 and June 1945. The TE184 has travelled particularly far: from May 1945 to November 1950, it flew in the service of the Royal Air Force – until it was mothballed due to an infirmity on the landing gear. It was used only as a standing model during the filming of "Battle of Britain" (1967). It was not until 1990 that it was restored after extensive restoration work with its first civil registration. In the course of the restoration, the original full-view pulpit had been converted to "high-back", i.e. the well-known former Spitfire form. After the wing tanks had been removed, the Gun Bays had been restored and the main spar had been reinforced, the TE184 was granted unlimited flight permit again in 2009. It has been owned by Steven Stead since 2011.
Facts & Figures
Manufacturer Supermarine
Version Supermarine Spitfire Mk. XVIe
Registration TE184
Length 11.22 m / 36 ft 10 in
Height 3.05 m /10 ft
Wingspan 9.55 m / 31 ft 4 in
Top speed 656 km/h / 408 mph
Service ceiling 13,106 m / 43,000 ft
Crew 1
Engine 1 x Packard Merlin 266
Power 1,650 hp
Display Flying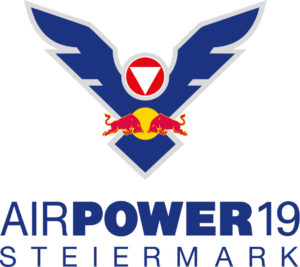 This page is also available in:

Deutsch