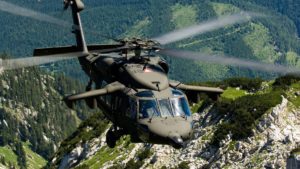 The legendary Black Hawk is a versatile transport helicopter. Its prototype, YUH-60, made its maiden flight in October 1974. Over 2,600 helicopters of this type have been built in numerous and continuously improving variants since then.
The S-70A-42 is in service in Austria. It is a variant of the export version of the US Army UH-60L Black Hawk specially adapted to the needs of the Austrian Federal Armed Forces. The crew of the nine Black Hawks stationed in Langenlebarn consists of a pilot and co-pilot and – depending on the mission – one or two onboard engineers. Its main application is troop transportation (max. 14 soldiers) and passengers (max. 19 persons on seats without luggage, in emergencies even up to 25 persons), as well as lightly injured persons, or equipment as an internal or external load. Additional equipment such as stretchers, winches, fire buckets, and additional tanks are available for this purpose. Its two 1,940hp engines make the S-70A-42 particularly suited for use in mountainous – and thanks to a de-icing system for the rotor blades and tail rotor, flights are possible even in bad winter weather conditions.
There are currently nine Black Hawks in service in the Austrian Federal Armed Forces. A further three have been ordered to increase the fleet to 12.
Facts & Figures
Type S-70A-42
Manufacturer Sikorsky USA
In service with the Federal Armed Forces since 2002
Main rotor diameter 16.36m
Length 19.76m
Height 5.33m
Kerb weight 5,224kg
Max. Take-off weight with external load 10,658kg
Maximum speed 360km/h
Cruising speed 280km/h
Engines 2x General Electric T700-GE-701C
Power 2×1,940hp
Flying and static display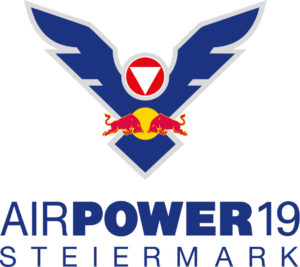 This page is also available in:

Deutsch