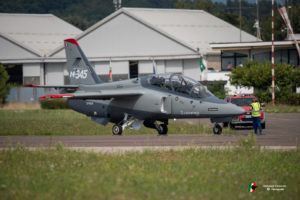 The SIAI-Marchetti S211 is a beginner training aircraft with a turbofan engine from the Italian aircraft manufacturer Alenia Aermacchi. Originally developed by SIAI-Marchetti, it was long called the S.211. In 1997 the company was taken over by Aermacchi which in turn was itself taken over in 2006 by Alenia. Alenia temporarily named the model the Alenia Aermacchi M-211, and then M-311 after a revision. It was renamed M-345 HET (High-Efficiency Trainer) in 2012. With its new name, Alenia Aermacchi hopes to be able to better market the inexpensive beginner trainer together with the Alenia Aermacchi M-346 advanced trainer.
The air forces of Italy, the Philippines, and Singapore entered the S211/M-345 into service.
A unit can be seen in the static display at AIRPOWER19.
Facts & Figures
Manufacturer SIAI-Marchetti/Alenia Aermacchi IT
Length 9.31m
Height 3.80m
Wingspan 8.43m
Max. Take-off weight 2,500kg
Maximum speed 665km/h
Service ceiling 12,190m
Engine 1x Pratt & Whitney Canada JT15D-4C
Power 1x 1134hp
Crew 2
Static display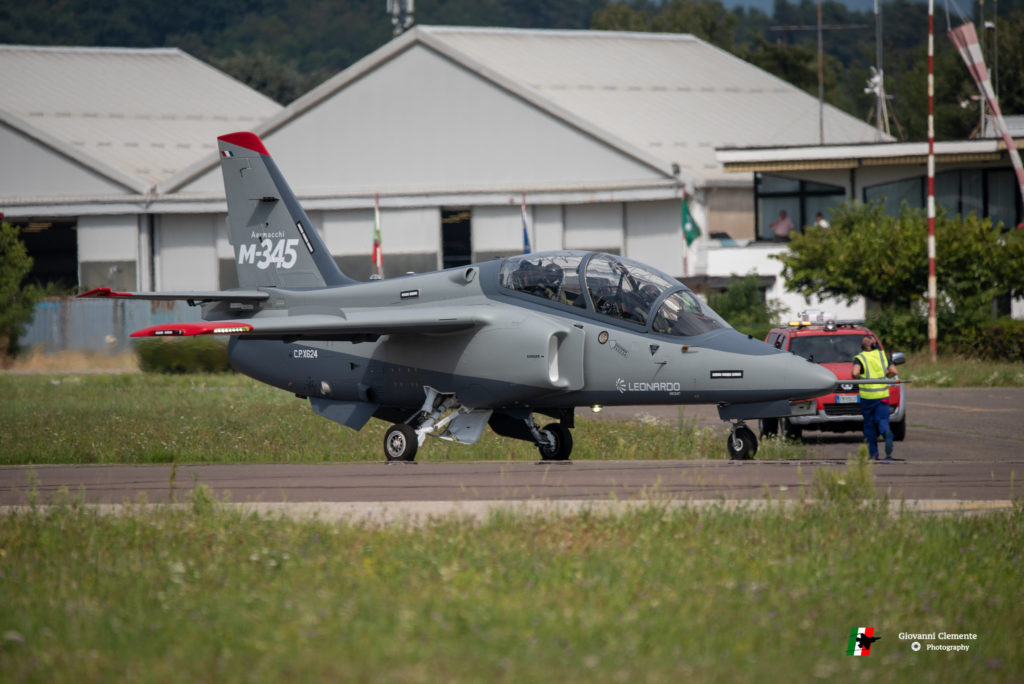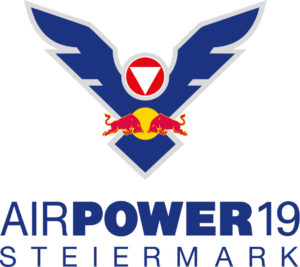 This page is also available in:

Deutsch