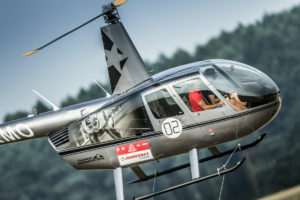 The Robinson R22, built in 1973, is a helicopter manufactured by Robinson Helicopter. The design provided for a simple, light and cost-effective helicopter for training and surveillance purposes, as well as private use. The R22 Beta II version is currently being manufactured. The Robinson R44 is the slightly larger but similarly constructed sister model of the R22. Robinson has also been offering a turbine-powered model since 2010, the Robinson R66.
The R22 is not powered by shaft turbines, as is common today in helicopter construction, but by a conventional piston engine from the manufacturer Lycoming. However, since a piston motor in contrast to a freewheel turbine cannot be started with the rotor system under force, the use of a detachable coupling was necessary to separate the drive and load for the start-up process. This is achieved with the R22 by a "stretch" clamping device of the multiple V-belt drive between the engine and the main gearbox.
The R22 can move into slow or suspended flight at the shortest distance from full speed.
At AIRPOWER19, former Austrian ski jumper Thomas Morgenstern will pass by with his R22.
Facts & Figures
Manufacturer Robinson Helicopter
Rotor diameter 7.67m
Length 8.75m
Height 2.71m
Max. Weight 622kg
Maximum speed 189km/h
Cruising speed 178km/h
Crew/Passengers 1+1
Engine 1x Lycoming O-360
Power 131hp
Flying display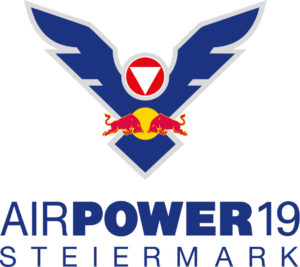 This page is also available in:

Deutsch