The impressive Patrouille Suisse demonstrates the capabilities of the Swiss Air Force.
Patrouille Suisse has been hugely popular for 55 years and embodies the typically Swiss values that the team has acquired thanks to many years of work: maximum precision, discipline, dynamism, and reliability. Continuous maintenance of important public relations has also helped shape Patrouille Suisse's identity.
The team's mission since its foundation in 1964 is to demonstrate the capabilities of the Swiss Air Force at home and abroad. In contrast to many other aerobatic teams, Patrouille Suisse pilots are also involved in routine duties such as airspace surveillance. Patrouille Suisse pilots are military pilots from the professional aviation corps. The commentators work for Skyguide (Swiss air traffic control) and only perform this additional task during the display season. The Patrouille Suisse team is supported by a technical crew whose work is the foundation for all missions.
During the air show viewers are guided through the flight programme by a commentator.
The aircraft are always on active duty and are ready for military deployment. Patrouille Suisse is one of the few aerobatic teams in the world flying supersonic jets.
Aircraft: Northrop F-5E Tiger II
Website: www.patrouille-suisse.ch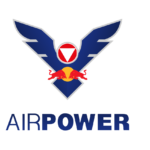 This page is also available in:

Deutsch