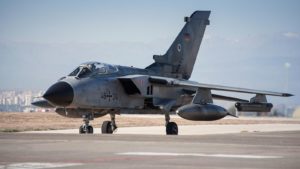 A special feature of the Tornado is its high penetration capability due to its excellent ability to fly at treetop height, combined with great flexibility in the configuration of armament options and range. The Tornado achieves high accuracy and assertiveness, especially under threat. This is thanks to its advanced flight control, navigation, mission and weapon computer avionics, in combination with a very effective self-defence system.
The German Tornado fleet is essentially divided into the fighter-bomber IDS (Interdiction Strike) and the TORNADO ECR (Electronic Combat and Reconnaissance). One part of the IDS is specially equipped for optical and infrared reconnaissance (TORNADO Recce).
The IDS Tornado is the base version of the fighter-bomber. It is capable of providing air support to ground troops (close air support), of locking down battlefields (preventing the arrival of fresh ground troops), and of attacking installations and positions deep within enemy territory.
The ECR is used to locate, identify, and, if necessary, engage radar equipment and radar-controlled air defence systems.
Facts & Figures
Manufacturer PANAVIA Aircraft GmbH
Wingspan 8.56m (25° arrow) to 13.91m (67° arrow)
Length 17.23m
Height 5.95m
Max. Weight 28,500kg
Maximum speed 2,337km/h (Mach 2.2)
Service ceiling 15,240m
Crew 1+1
Engine Turbo Union RB199-34R Mk.103 Turbofans
Power 2×40.5 kN (without afterburner)
2x 71.3kN (with afterburner)
Static display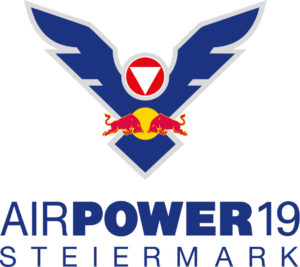 This page is also available in:

Deutsch