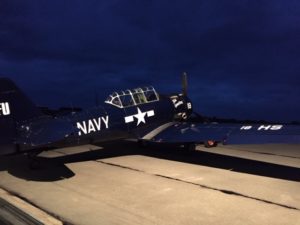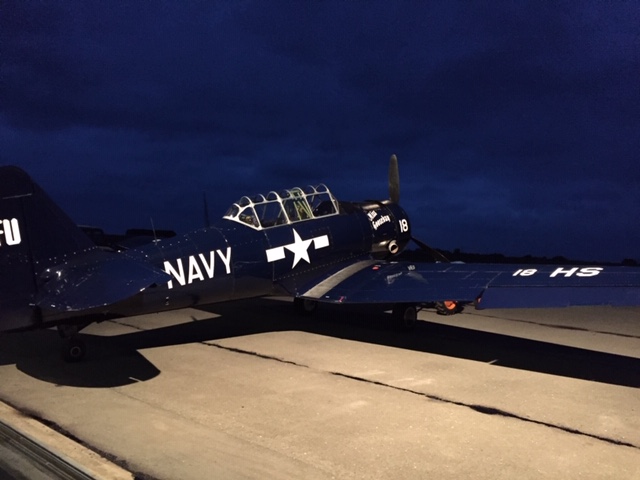 The T-6 is a 1938 north American aviation, single-engine military training aircraft.
The model "Miss Goosebay" was built in the spring of 1943 in Dallas Texas as AT-6C-NT with the s/n 42-43899. The aircraft was commissioned by the USAF on May 3, 1943 and used in training units in the years up to 1948. In May 1951, the aircraft went back to North American Aviation.
As part of a modernization program, all systems, such as the fuel and hydraulic system, were converted to the status of a "G" model and the machine was given the type designation T-6G-NF.
After only 14 days, the machine was handed over to the USAF with the new s/n 49-3357. She served here until 1957.
The outstanding complete restoration in the years 1994 to 1997 by the company "Pacific Fighters" in Idaho Falls, was honored in 1997
by a first prize at the Air Venture in Oshkosch.
After the transfer, "Miss Goosebay" was stationed in southern Germany and regularly flew from Tannheim EDMT airfield to events throughout Europe.
Today the top restored T-6 starts from the UFO AIRBay*s base in Hangar ONE at Bayreuth EDQD airport and can also be visited there
or for sightseeing flights, air shows, filming and photo shoots.
On airPOWER19 the "Miss Goosebay" can be viewed in the static display.
Facts & Figures
Manufacturer North American Aviation
Length 8.84 m
Height 3.96 m
Wingspan 12.81 m
Max. Take-off weight 2,548 kg
Top Speed 335 km/h
Service ceiling 7.620 m / 25.000 ft
Engine Pratt & Whitney R-1340-AN-2 Star Motor
Power 600 hp
Crew 1-2
DisplayStatic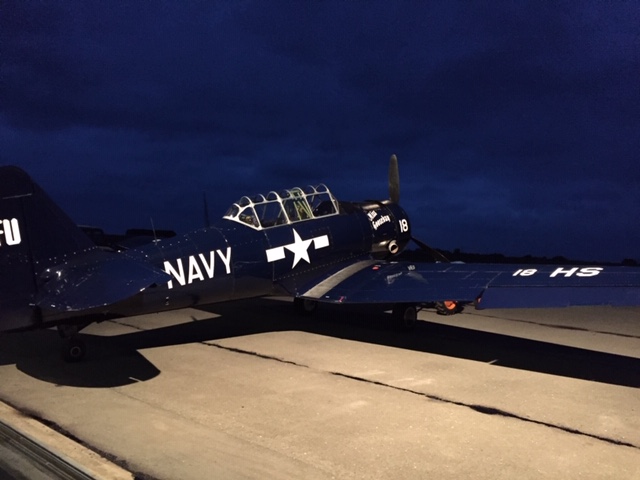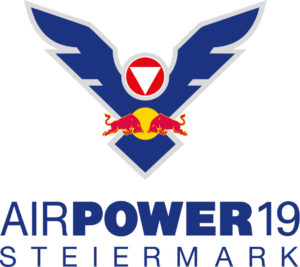 This page is also available in:

Deutsch