Flying is addictive! Anyone who is caught up in this fascination will not let go of it for a lifetime. Sigi Angerer, the former chief pilot of the Flying Bulls, fulfilled the dream of a warbird with the American Trojan. Years later, the T-28B was a founding member of the Flying Bulls.
The T-28B was built by North American to replace the T-28A Trojan, which went into series production for the U.S. Army in late 1949. In the free-carrying low-wing aircraft with retractable landing gear and Wright star engine, flight instructors and students could sit in a closed cabin one after the other. The aerobatic and 1,425 hp T-28B, built in 1954, was used as a training machine by the U.S. Navy in Washington, D.C. until 1965.
It was then sold to a private owner in Texas and restored by the company. But she didn't meet her real lover until years later! In the mid-1980s, Sigi Angerer tracked down the machine in Oklahoma City. After tough negotiations, the T-28B Trojan was finally purchased. But it's not yet a good thing: the adventure began!
In preparation for sea transport to Europe, Angerer had to fly the T-28B to California, where it was transported by land to Texas, dismantled and loaded into a 40-foot container. From there she arrived in Hamburg by ship.
Jet Aviation in Basel took over the task of reassembling the T-28B. Still with an American license plate, it landed in Innsbruck in 1987 and was only subsequently entered in the Austrian aircraft register. Since 2001 she is finally in Salzburg. The legendary Trojan was the beginning and nucleus of the collection of airworthy historical aircraft. Together with the other exhibits of the Flying Bulls, the T-28B can be admired in the air at many major airshows.
Since the summer of 2016, the T-28B has been shining in a whole new splendour, after being painstakingly fine-tuned over several years by the Engineers of the Flying Bulls. Particularly characteristic are the olive-black paintwork and the lettering "Navy", which is emblazoned on the former military aircraft. With this unique eye-catcher, the skies are regularly conquered again!
Facts & Figures
Number OE-ESA
Manufacturer North American Aviation Inc.
Built in 1954
Factory number 138179
Engine Curtiss Wright R 1820-86B
Power 1,425 hp
Displacement approx. 30 l
Cruise speed 400 km/h / 215 kts
Top speed 630 km/h / 340 kts
Service peak height 11,890 m / 39,000 ft
Range 1,670 km / 900 nm
Fuel consumption approx. 170 l/h
Kerb weight 3,165 kg / 6,980 lbs
Max. Takeoff weight 3,900 kg / 8,600 lbs
Seats 1 pilot / 1 passenger
Start distance approx. 7h
Type 9-cylinder radial engine
Display Flying & Static
For more information about the Flying Bulls and AIRPOWER stories, visit www.redbull.com/airpower and www.flyingbulls.at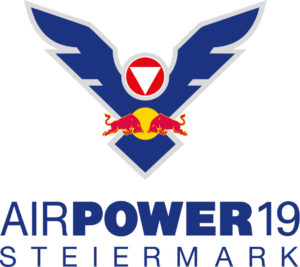 This page is also available in:

Deutsch