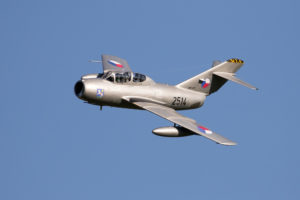 The Mikoyan-Gurevich MiG-15 (NATO code name: "fagot") was a 1950s Soviet fighter. It was increasingly used in the Korean War and was the counterpart to the American F-86 Sabre. With approx. 18,000 units, it is the world's most commonly built jet fighter aircraft.
The MIG 15UTI with the serial number 242266 which can be viewed at AIRPOWER19 was produced in 1955 by Aero Vodochody under the licence code CS-102. The aircraft was fitted with an RD-45 engine. The jet served the Polish Air Force as a training aircraft in 1990. During their service, many excellent pilots had the opportunity to sit in the cockpit of this legend, including the first Polish astronaut Miroslaw Hermaszewski. The aircraft was mothballed and finally preserved after military service ended.
The aircraft was purchased in 2013 by Czech Flying Legends and brought to the Czech Republic. This was the return of a legend to Czech skies. The MIG 15 has Czech colours and bears the number 2514 on its fuselage. A 30th fighter-bomber unit MIG 15UTI stationed in Königgrätz (Hradec Králové) until 1982 had the same number at that time. Just like the original MIG, the aircraft bears a characteristic symbol of the city of Ostrava on the front. There is only one difference between the two MIGs. The Czech Flying Legends' MIG bears a tiger pattern at the top of the tailplane to express cooperation with NATO's Tiger Association.
Facts & Figures
Series No: 242266
Crew: 2
Length: 10.08m
Wingspan: 10.10m
Height: 3.7m
Kerb weight: 3,681kg
Max take-off weight: 6,038kg
Engine: 1x Klimov VK-1 turbojet
Power: 26.5kN
Maximum speed: 1,076km/h
Service ceiling: 15,500m
Range: 565km
Flying display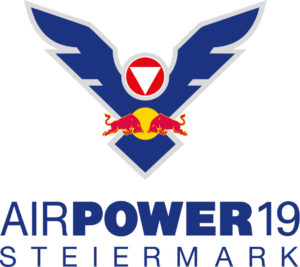 This page is also available in:

Deutsch