Lockheed's P-38 Lightning is arguably one of the most unique aircraft ever to grace the world of aviation. With its unconventional double control unit, it was one of the standard fighters in the Pacific War. Thanks to its two 1,600hp Allison engines, it was also a long-range escort fighter that could fly far higher and faster than many aircraft built at that time. Over 10,000 units were produced between 1941 and 1945. Only a few units remain airworthy to this day. The P-38 Lightning is now considered priceless. It is no surprise that nothing is spared when restoring and recovering such jewels.
The world-famous author and pilot Antoine de Saint-Exupéry ("The Little Prince") took off in a Lockheed P-38 Lightning from Corsica on 31 July 1944 for a reconnaissance flight to southern France from which he never returned. The disappearance of the writer remained a mystery for a long time – only the discovery of debris indicated that his aircraft had been shot down over the sea that day.
An event occurred in 1942 that preserved one of the few remaining Lightnings for 50 years. A formation of P-38s set off from the United States to the UK in July 1942. Due to bad weather, six planes had to turn back to Greenland shortly before reaching Iceland. They set down on the Greenland ice sheet but were unable to resume their journey. Five of the Lightnings are now buried by a layer of ice over 100 metres thick. One of the aircraft was recovered in 1992. It is known today as "Glacier Girl" and is currently flying in the United States.
The Flying Bulls have the only P-38 stationed in Europe today. It is in Salzburg and is one of very few airworthy specimens left in the world. It adorns Hangar 7 and takes the limelight from this unique location thanks to its recently polished exterior. After a restoration phase in the USA which took over four years, it was brought in one piece to Hamburg in 2009 by cargo ship. From there it flew to its new base in Salzburg, Hangar 7 on 10 March.
The Flying Bulls' N25Y (American registration) is the most beautiful and best maintained P-38 Lightning in the world. It offers a majestic view from the ground and the air, because its two Allison V-12 turbocharged piston engines accelerate the almost eight-ton aircraft to 670km/h and an altitude that is otherwise only matched by a modern jet. It is unique in every respect and, many believe, an unparalleled beauty.
Facts & Figures
Aircraft registration N25Y
Manufacturer Lockheed
Built in 1944
Factory number AF44-53254
Engine 2x Allison V1710-111/113
Power per 1,600hp
Displacement approx. 28ltrs
Cruise speed 450km/h / 240kts
Maximum speed 760km/h / 410kts
Service ceiling 13,410m / 44,000ft
Max. Flight time approx. 11hrs
Range 3,620km / 1,955nm
Fuel consumption approx. 400l/h
Kerb weight 6,016kg / 13,265lbs
Max. Take-off weight 8,390kg / 18,500lbs
Seats 1 Pilot
Flying and static display
For more information about the Flying Bulls and AIRPOWER stories, visit www.redbull.com/airpower and www.flyingbulls.at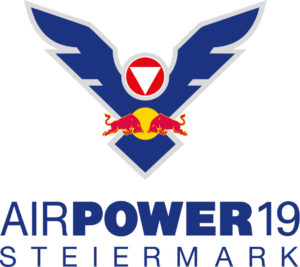 This page is also available in:

Deutsch