The Lockheed Martin F-35 Lightning II is a fifth-generation stealth multi-purpose combat aircraft, designed to be a successor to the F-16 Fighting Falcon or even older models in many Western air forces. The US Air Force remains by far the largest customer.
The F-35 is manufactured in three main variants: the conventional F-35A, the VTOL (vertical take-off and landing) F-35B, and the F-35C which is modified for US aircraft carriers.
The most striking technical feature of the F-35 is its distinctive stealth characteristics, which reduce the range of enemy reconnaissance technology to a fraction of that of conventional multi-purpose combat aircraft (e.g. F-15E or Su-30).
Since the F-35 is designed as a multi-purpose combat aircraft, it has a large selection of missiles and bombs at its disposal. The F-35s carry their primary armaments in two internal weapon shafts, which have a total of four load stations.
The AIRPOWER19's static display is one of the rare possibilities to see an Aeronautica Militare F-35A.
Facts & Figures
Manufacturer Lockheed Martin USA
Wingspan 10.67m
Length 15.67m
Height 4.57m
Max. Take-off weight 31,751kg
Top speed Mach 1.6
Service ceiling 15,240m
Engines 1x Pratt & Whitney-F135-100 Turbofan
Thrust 1x 191.3 kN
Crew 1
Static display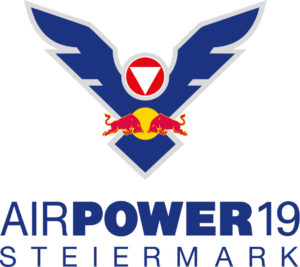 This page is also available in:

Deutsch