When it was commissioned in the late 1970s, the F-16 Fighting Falcon was considered the most manoeuvrable fighter aircraft in the world and introduced many technological innovations such as the fly-by-wire system. The all-weather multi-role fighter jet is technically still state-of-the-art thanks to ongoing updates and is still regarded as a benchmark for modern military aircraft.
Thanks to its universal usability and its design as a cost-effective workhorse, the F-16 is one of the bestselling fighter jets. Over 4,500 have been built since 1978, and to date about 2,200 of them are in service with two dozen air forces.
Since an airshow without the F-16 would be like a Formula 1 race without Ferrari, it is naturally also represented at AIRPOWER19.
Facts & Figures
Manufacturer: Lockheed Martin Aeronautics
Length: 15.03m
Height: 5.09m
Wingspan: 9.45m
Max. Take-off weight: 16,900kg
Service ceiling: 16,500m
Top speed: 2,142km/h
Engine: 1x Pratt & Whitney F100-PW-220
Power: 106kN
Crew: 1
Flying and static display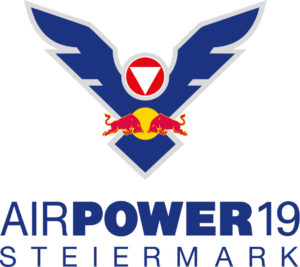 This page is also available in:

Deutsch