The Hawker Hunter is a British-made fighter aircraft built during the Cold War. The hawker Siddeley aircraft was mainly used by the Royal Air Force in 1954. It was also exported to other countries and was the oldest still active jet-powered fighter aircraft in the world when the last aircraft were decommissioned by Lebanon in 2014.
The Hawker Hunter also has a very strong connection to Switzerland, as for more than 36 years – from 1958 to 1994 a total of 160 aircraft were in the service of the Swiss Air Force.
Patrouille Suisse – the flagship of the Swiss Air Force – has also used the Hawker Hunter for its impressive program. As a result, a special relationship with the Hunter naturally developed in Switzerland.
Mr. Hunter – Paul "CHAPPE" Ruppenheimer – as he is called in Switzerland, is himself only 2 months and 11 days younger than the former military jet he flew on AIRPOWER19. Paul Rupenheimer is a retired captain of Swissair and as a former military pilot and commander of the Hunter – Earth Combat Squadron 3 in Ambri he knows the Hawker Hunter inside and out. Since his debut in 2005, Paul Ruppenheimer has not missed airPOWER.
On the AIRPOWER19 we can marvel at the double-seat hunter in the Tiger look in the Flying Display. This Hunter originally flew as a single-seater in the service of the Swedish Air Force, was bought back by Sweden in 1970 along with 3 other identical aircraft and converted into a training and training aircraft for the Swiss Air Force. Today, the Hunter is in well-deserved retirement and belongs to the Aviation and Vehicle Museum in Altenrhein.
Facts & Figures
Manufacturer Hawker Siddeley
Version Hawker Hunter Mk.68
Length 14.90 m
Height 4.26 m
Wingspan 10.24 m
Kerb weight 7,210 kg
Max. Take-off weight 11,340 kg
Top speed 1,185 km/h / 640 KIAS
Service ceiling 15.240 m / 50.000 ft
Engine 1 x Rolls-Royce Avon 207 turbojet engine
Thrust 45.8 kN
Crew 2
Display Flying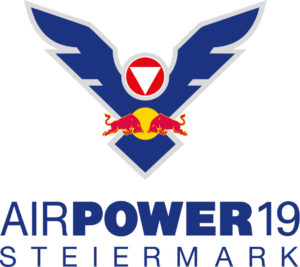 This page is also available in:

Deutsch