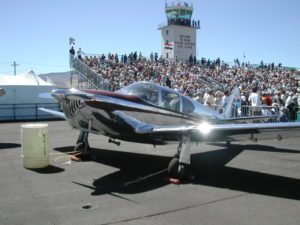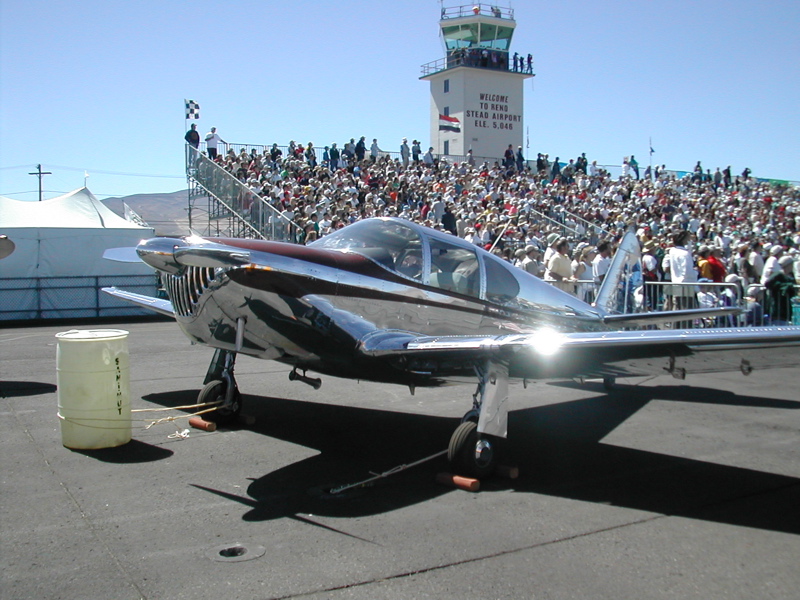 The Globe Swift, also known as Globe / Temco Swift, is a light, post-war sports aircraft. The Swift was designed by R.S. "Pop" Johnson in 1940. The design was financially secured by John Kennedy, president of the Globe Medicine Company, and built by his new Globe Aircraft Company. However, the Second World War interrupted their plans and the 85 hp (63 kW) strong GC-1A Swift, also advertised as "All Metal Swift", received her type approval on 7 May 1946. Two prototypes were developed and about 408 GC-1As Swift were built.
On the AIRPOWER19 a Swift can be seen in the Static Display.
Facts & Figures
Manufacturer Globe Aircraft Company
Length 6.35 m
Wingspan 8.94 m
Height 1.88 m
Max. Take-off weight 776 kg
Kerb weight 621 kg
Max. Payload 776 kg
Top speed 298 km/h
Engine 1 x Continental C125
Power 125 hp
Crew 2
Static display
Photo (c) copyright by Eric Gideon.
Symbol photo
This page is also available in:

Deutsch