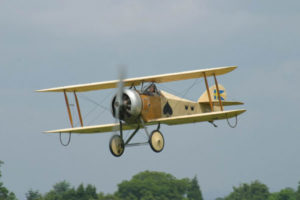 At the end of World War I, the Swedish Aviation Corps "Flygkompaniet" needed a replacement trainer for the Albatross fleet. In 1919, Swedish designer Henrik Kjellson developed a new, small, lightweight aircraft with a 9-cylinder Le Rhone rotary engine with 80hp, which contains many features from the successful French fighter.
Due to its small size, the aircraft was referred to as "Tummeliten". However, the pilots quickly changed it to "Tummelisa" as it tends to roll on its back.
The aircraft was in active service between 1919 and 1934, with a total of 28 aircraft being built. Of the 28 single-seat aircraft built and flown to train young pilots, not a single fatal accident occurred in the 15 years of service! In 1935, all but one aircraft were scrapped. The only original is now in the Museum of the Swedish Air Force.
Mikael Carlson's aircraft is a reproduction, which he built himself between 1982 and 1989. Mikael actually started cutting down a tree on his family property and carried on from there! Original drawings, numerous visits to the Air Force Museum to measure the original Tummelisa, original instruments and parts as well as, of course, an original engine restored by Mikael himself were produced. Where original parts could not be found, Mikael simply made them himself. Wheels, tires, and propellers are just a few examples, not to mention over 100 hand-made clamping locks.
Facts & Figures
Manufacturer Mikael Carlson
Wingspan 7.8m
Length 5.47m
Height 2.35m
Kerb weight 390kg
Cruising speed 145km/h
Crew/Passengers 1
Engine 1x 9-cylinder Le Rohne engine
Power 1x80hp
Flying display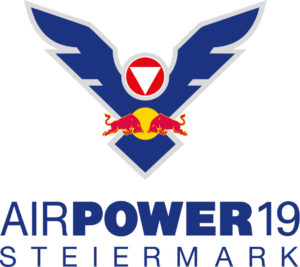 This page is also available in:

Deutsch