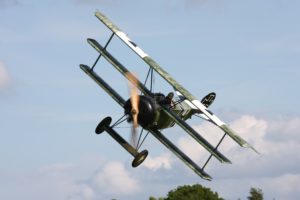 Due to its flight characteristics, the German Fokker Dr.1 was considered one of the most efficient fighter aircraft of the First World War. It was very agile, easy to control and lost none of its performance even at higher altitudes. Their superiority was so feared that the victorious powers (USA, France, Great Britain, Italy) demanded the surrender or destruction of all aircraft of this type in the Armistice Treaty after the end of the war.
Many of the machines delivered were scrapped, but in the interwar period new ones were produced in the Netherlands and used in several European states and the USA until 1931.
The stories and the myth surrounding the "Red Baron" Manfred von Richthofen have been told by the Fokker Dr.1 Three-decker made one of the most well-known historical aircraft.
At AIRPOWER19, Swedish aircraft enthusiast and pilot Mikael Carlson presents a model in the flight program, which he has recreated himself.
Facts & Figures
Manufacturer Fokker Flugzeugwerke
Registration SE-XVO
Owner & Builder Mikael Carlson
Length 5.77 m
Wingspan 7.19 m
Height 2.95 m
Kerb weight 474 kg
Top speed 170 km/h
Engine 9-cylinder Le Rhéne
Power 110 hp
Crew 1
Display Flying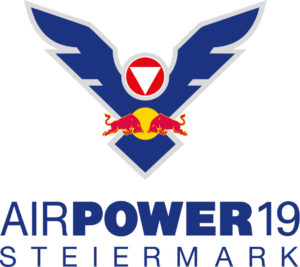 This page is also available in:

Deutsch