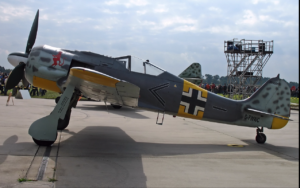 The Focke-Wulf Fw 190, the "Strangler", was a German fighter in the Second World War. The machine, developed by Focke-Wulf in Bremen under the direction of chief designer Kurt Tank, was in service from 1941 in the Luftwaffe as the second standard fighter alongside the Messerschmitt Bf 109. By the end of the war around 19,500 Fw 190s had been produced in various versions.
Beside its service as fighter, the aircraft was used for reconnaissance, as a fighter-bomber, night fighter, and ground-attack aircraft. Most Fw 190 were powered by an air-cooled 14-cylinder BMW 801 twin-stroke engine. Later versions were equipped with liquid-cooled twelve-cylinder V-engines to achieve better performance at altitude. The last development stage Ta 152 was given its own name in honour of Kurt Tank.
About two dozen Fw 190s are preserved and exhibited in different locations. Nearly half of these are in the USA, two in Germany (in the Military History Museum in Berlin-Gatow and in the Cottbus Airfield Museum), one in France, two each in Norway and Great Britain, as well as in Serbia and South Africa. The Fw 190 A-8 of the Gatower Museum with the number 682060 belonged to the 16th/JG 3 and was shot down by a P-47 on 17 December 1944. The pilot Rolf Lahne died in the crash. The aircraft was recovered in 2003 and extensively reconstructed. The Focke-Wulf Fw 190 F-3 in Cottbus is the former yellow 4 of the 12th/SG 9 and comes from the Finsterwalde airfield, where it was buried during the explosion of a hangar by the Red Army on April 20, 1945. The aircraft was recovered in 1997 and has since been found, as reconstruction was prohibited by the Heritage Protection Authority.
In addition, there is a modern replica, which was started by FLUG WERK GmbH in 1997 mainly on the basis of original plans and drawings and comprising 20 machines. Some of these machines were also equipped with original parts and assemblies. Instead of a replica of the original engine, they used a Chinese-licenced replica of the Soviet ASch-82, some also use American engines from Pratt & Whitney with the corresponding modifications to the fuselage. About half of these replicas are airworthy and are also exhibited or in use in various locations, four of them in Germany.
A copy will be in AIRPOWER19's static display.
Facts & Figures
Manufacturer Focke-Wulf
Length 9.00m
Height 3.95m
Wingspan 10.51m
Max. Take-off weight 4,400kg
Top speed 656km/h
Service peak height 10,600m
Engine 1x BMW 801 D-2 14-cylinder double radial engine
Power 1×1,700hp
Crew 1
Flying display
Symbol photo – (c) copyright by Kogo – Own work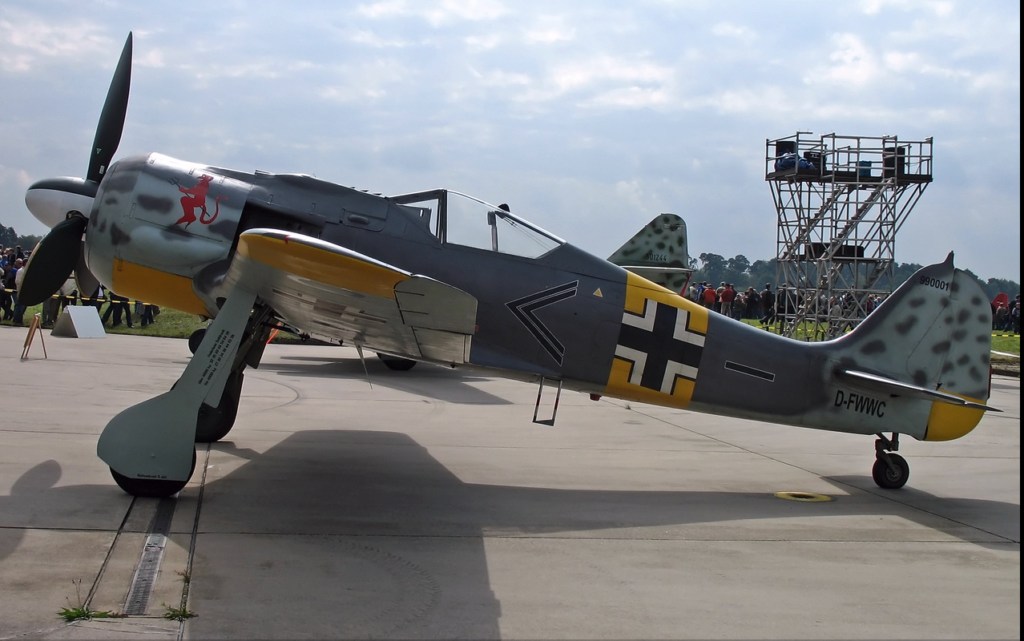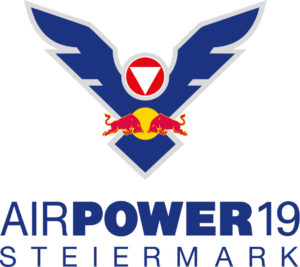 This page is also available in:

Deutsch