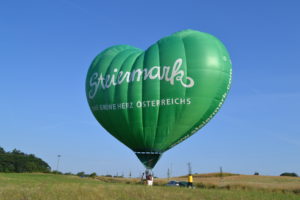 Stubenberg am See has been known for many years in the circle of balloon pilots as an ideal area for ballooning. Probably there is no other area in The whole of Europe that offers as attractive and stable weather as the O(b)ststeiermark. It is not for nothing that two European and two world championships in hot air ballooning have already taken place in Stubenberg am See and Schielleiten.
Safe on the road for more than 22 years!
In 1995, Flaggl Ballooning GmbH, a licensed airline for passenger journeys with hot air balloons, was founded. We are a family business and personal contact with our passengers is particularly important to us. Our balloons are subject to the strictest safety controls and our pilots meet the highest requirements for your safety – because safety is our top priority!
The Aeronaut Peter Flaggl is represented with 3 of his balloons at the AIRPOWER19 – of course also driving.
Red Bull OrganicsType: Kubicek Balloons, BB26, 2.600m3 large, can be driven with pilot + 2 passengers
Our army Type: Kubicek Balloons BB30, 3,000m3 air content, can be driven with Pilot + 3 Passging
Styria Heart Type: Kubicek Balloons Special Shape, 2600m3 air capacity can be driven with pilot + 1 passenger
The design of the ÖBH balloon will be on display for the first time at AIRPOWER19, so be surprised.
More information about FLaggl Balloning GmbH at www.apfelwirt.at
Display Driving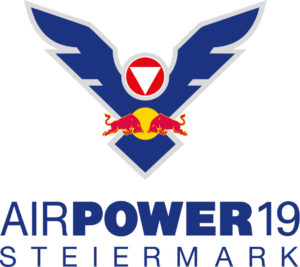 This page is also available in:

Deutsch