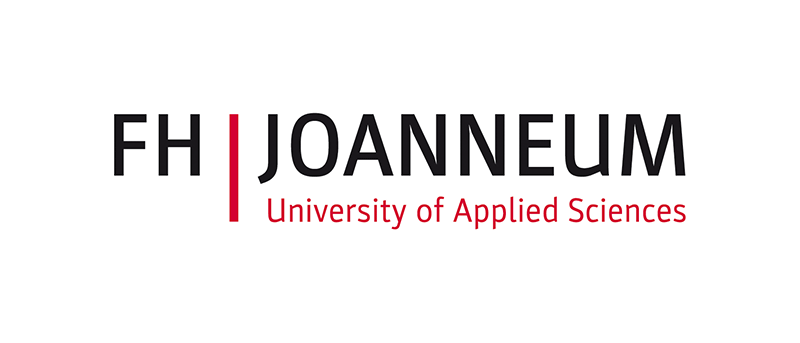 The FH JOANNEUM at AIRPOWER19
On the 6th and 7th September 2019 the AIRPOWER19 air show is taking place in Zeltweg. The FH JOANNEUM is back.
On the first weekend of September 2019, the AIRPOWER19 air show will be staged for the eighth time at the Hinterstoisser airbase in Zeltweg, Styria. Air teams from all over the world present their skills in front of around 300,000 spectators. The FH JOANNEUM is also represented with a stand. Visitors can find out about bachelor's and master's programmes as well as current research topics.
Aviation: Taking off into the future with FH JOANNEUM
Aeronautical studies prepare graduates for professional activity in a highly internationally networked high-tech industry, and they are considered to be particularly demanding. At the Institute of Aviation, the FH JOANNEUM combines scientific foundations with practice-oriented questions in teaching and research and cooperates with regional, national, and international partners. The Bachelor's and Master's Aviation degree programme prepares graduates for this attractive professional field.
In the field of mobility, the Institute conducts research in the fields of unmanned aerial equipment and aircraft systems, aerodynamics and thermal management, complemented by topics such as lightweight construction and new materials that can be recycled with little effort, particularly in the field of aeronautical engineering. The Aviation Institute is part of the Engineering Department, which is equipped with high-quality test benches, simulators, and state-of-the-art design and simulation tools. Profound employee know-how is constantly developed through direct industrial cooperation, nationally funded projects as well as the coordination and participation in EU projects.
"AIRlabs Austria": FH JOANNEUM wins contract for drone project
Together with 23 well-known partners from science, industry, and consumers, FH JOANNEUM will start the construction and operation of test areas for unmanned aircraft systems in Austria in October 2019. The aim of the five-year infrastructure project is to set up and operate an Austrian-wide innovation laboratory that will bring together all key stakeholders under the leadership of FH JOANNEUM. Based on a multisite concept, various drone applications such as flight dynamic properties in challenging alpine weather conditions, flight operations in cities, and the monitoring of critical infrastructures are tested. The project is funded by the Federal Ministry of Transport, Innovation, and Technology (BMVIT) and the Austrian Research Promotion Agency's (FFG) Take Off aviation programme. The project volume is €4m.
Electronic Engineering: Developing Technology
Smartphones, medical devices, and aircraft would not work without innovative semiconductor technologies. This is where the Institute of Electronic Engineering comes in. Based on the latest technologies, it is dedicated to the diverse applications of electronics in teaching and research. In the Electronics and Computer Engineering bachelor's degree, students develop sophisticated electronics for computer-based electronic systems. This competence can be expanded in the Electronics and Computer Engineering master's programme. The System Test Engineering master's course, starting in autumn 2019, deals with the systematic testing of complex electronic-based and mechatronic systems. The course is financed entirely by the Electronic Based Systems Cluster Silicon Alps as well as eight industrial companies.
At AIRPOWER19, the Electronic Engineering Institute will present the DECODE project, which was realised together with TeleConsult Austria GmbH between May 2016 and April 2018. As part of this project, researchers developed a spoofer using commercially available hardware to detect signals from jammers and thus increase the reliability of GPS-based systems. This spoofing is particularly important for safety, since many applications (including telephones, clocks and navigation systems) are based on the global positioning system.
Industrial Management: Advancing Industry 4.0 and Digitisation
Smart production, service engineering, industry 4.0 and corporate competitiveness through new digital business models are the central research topics of the Industrial Management Institute, which are also reflected in teaching. The Industrial Economics / Industrial Management bachelor's programme, which is offered as both a full-time and a part-time course, trains students at the interface of business, technology, and IT to become experts in industrial engineering.
Since March 2018, the Smart Production Lab has also been available at the Kapfenberg campus for research activities. The central topic is the development of vertical and horizontal IT integration for the digital networking of machines, systems, and people. The Smart Production Lab is also an innovation environment for potential start-ups and has been available to them and the interested public as part of FabLab operations since October 2018. The equipment at FabLab Kapfenberg includes five 3D printers, a laser cutter, a vinyl cutter, and a sandblaster.
A 3D printer will also be presented at AIRPOWER19 – as well as a new 3D scanner that scans a model of the Eurofighter. The great advantage of 3D scanners is that physical objects, such as parts of systems, can be quickly displayed digitally and then reproduced using a 3D printer, for example, or repaired or replaced on site. This shortens development and repair times by weeks.
Internet Technologies & Applications. Become an IT expert.
The Institute of Internet Technologies & Applications deals with applied computer science and the associated mobile application possibilities across all industries. The Internet Technology bachelor's programme offers students the ideal basis for starting a career in IT. In the Mobile Software Development bachelor's programme, students are trained as IT experts for mobile software development. The IT & Mobile Security master's programme turns IT professionals into experts in IT security. And the IT Law & Management master's programme creates an interface between information technologies and their social and operational framework conditions.
Research is carried out at the Institute of Internet Technologies & Applications on topics such as mobile applications and IT security. The issues range from secure software development and security gaps in various mobile operating systems and solutions for companies to infrastructure availability and network security in various industries, such as aviation. Research is also being conducted on security gadgets for attacks against computers, on inconspicuous USB sticks and adapters, and on radio devices that can be used for attacks in the IT security sector.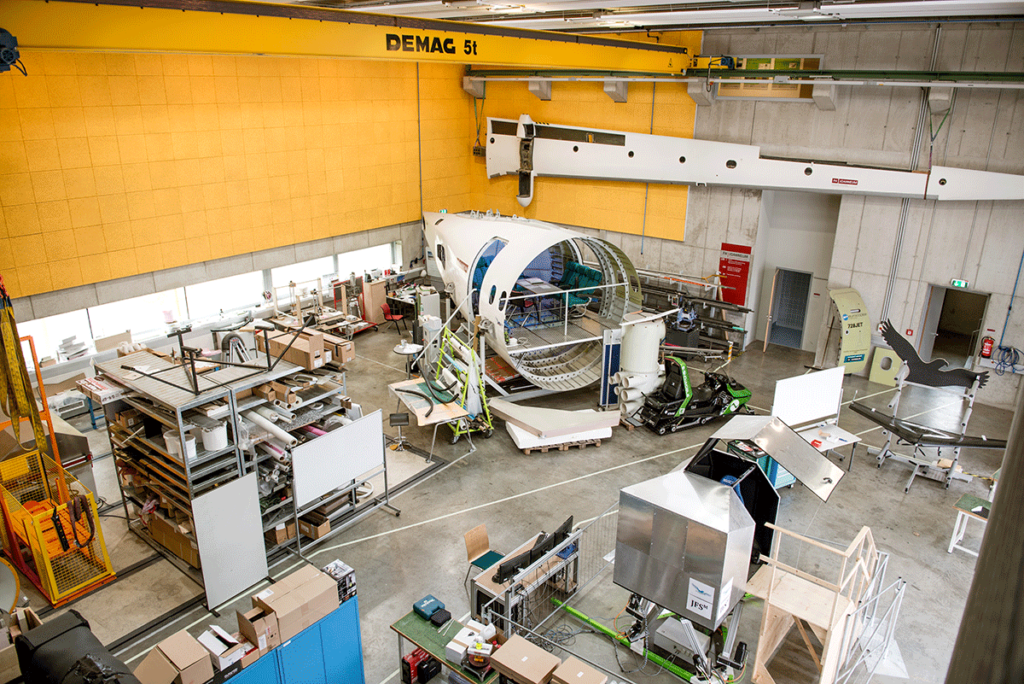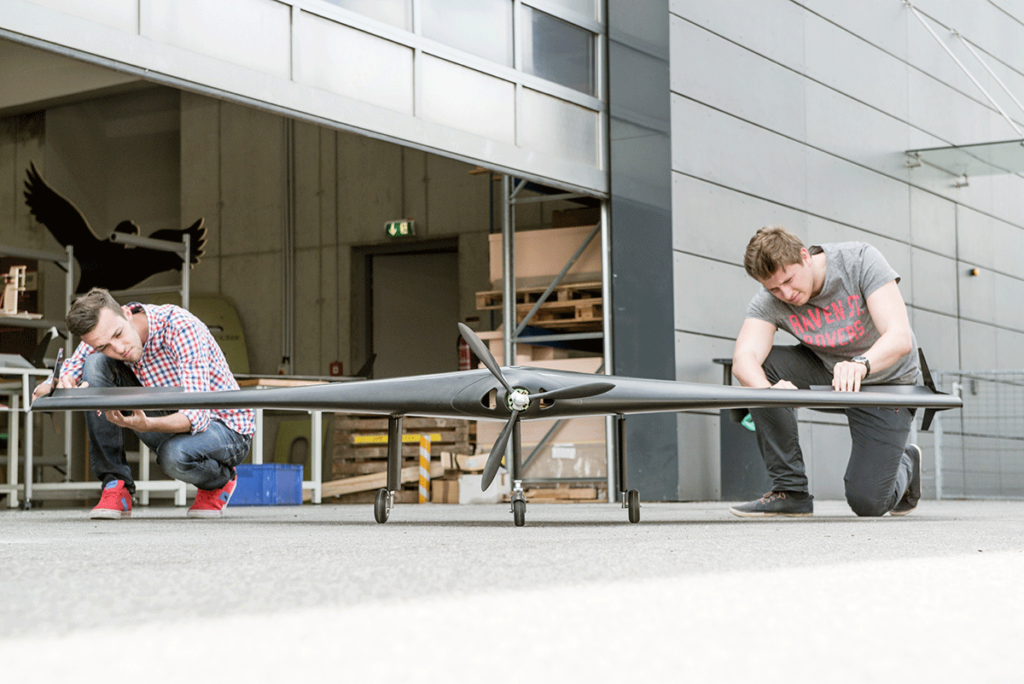 This page is also available in:

Deutsch