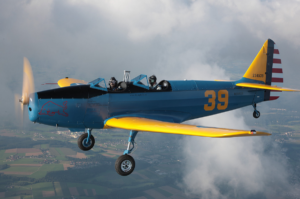 The PT-19 Fairchild was developed as a primary trainer for the US Army Air Corps. The M-62 design by Fairchild won the corresponding tender against 17 other competitors in September 1939. The structure consisted mainly of fabric and wood. Only the fuselage was designed as a tubular steel frame, whereas the wings were classic woodcraft. The aircraft was designed as a low-wing aircraft with a widely spaced rigid landing gear, making it easy to land, which made it easier for trainee pilots to start their new careers. The engine used was the Ranger L-440, an air-cooled straight six-cylinder engine with an output of 200hp. A total of approx. 7,700 of these reliable machines were manufactured under licence in various countries. Those planes that survived the war are held in high esteem by the pilots who still fly them today.
The Flying Bulls' PT-19 saw the light of day in 1943 and was sold to the US Army for $6,141. Almost ten years later, in 1952, it retired from military service and was used as a sports aircraft by two private owners in the USA. In 1998 Tom Trude bought the machine and brought it to the UK. In October 2007 the Fairchild came into the possession of the Flying Bulls – as the second "convertible" next to the Stearman, because even the PT-19 has no cabin cover. The restoration of the machine began. This is no simple task as spare parts for an aircraft of this age are rare.
Nevertheless, the crew of mechanics and engineers managed to get the aircraft in a better condition than brand-new while modernising it – without destroying the historic appearance of the cockpit. The Fairchild received better brakes, a parking brake valve, lighting and, of course, modern on-board electronics.
The 6-440-C5 Ranger engine was also overhauled to gain more power from the in-line engine with suspended cylinders. A test on the test bench finally yielded 200hp. Weighing 1,270kg, the Fairchild now reaches a maximum flight speed of 130mph or 115 knots. The machine's paint finish is based on the colouring used during its army service.
The new paint scheme was shown off for the first time at Airpower09 in Styria – a special moment for aircraft enthusiasts.
Facts & Figures
Aircraft registration N50429
Manufacturer Fairchild Aircraft Corp.
Built in 1943
Factory number T43-5205
Engine Ranger 6-440C5
Power 200hp
Displacement approx. 7 litres
Cruise speed 180km/h / 95kts
Top speed 300km/h / 160kts
Service ceiling 4,700m / 15,300ft
Max. Flight time approx. 4hrs
Range 700km / 380nm
Fuel consumption approx. 40l/h
Kerb weight 999kg / 2,203lbs
Max. Take-off weight 1,270kg / 2,800lbs
Seats 1 pilot / 1 passenger
Flying and static display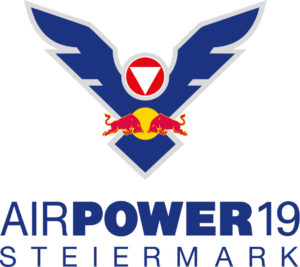 This page is also available in:

Deutsch