The Eurocopter EC135 is probably the most modern interpretation of a multi-purpose helicopter and technically and visually "State of the Art". The construction in CFRP (carbon fiber) offers enormous advantages in terms of structure and weight as well as due to the precise shapes aerodynamically. Even the rotor blades are made of this modern material.
Eurocopter offers two drive variants with almost 650 hp each. On the one hand, the wave gas turbine of the Canadian manufacturer Pratt & Whitney or that of the French manufacturer Turbomeca Arrius, which traditionally owes its name to a mountain in the Pyrenees, the "Pic d'Arrius". Both engines give the EC135 flight performance of approximately 300 km/h and bring them to altitudes of more than 6,000 meters.
The air traffic police of the BMI (Federal Ministry of the Interior) also use the Eurocopter EC-135.
The tasks of the aviation police at a glance:
Executive operations/flight police: We coordinate and operate air operations in the service of maintaining public order, calm and security. These are flights in state police and criminal affairs, flights in connection with major events or traffic monitoring. We also carry out special security tasks in the field of civil protection, so we support, among other things. fire brigades in the event of aerial firefighting or other natural disasters. We conduct search and rescue services for the Civil Aviation Authority (ACG). Very often we are also called to rope salvages in difficult alpine terrain or to search for departing persons. At European level, participation in operations in the framework of bilateral police cooperation and the European border management agency FRONTEX will become increasingly important in the future.
Training sector:In the department's own school center, we train executive officers on pilots and aircraft attendants. The training of flight observers and flight rescuers as well as their entire training is coordinated and managed by our department. In addition, there is the training of external personnel (e.g. firefighters – training to firefighters).
Purchase and maintenance: We organize the purchase of new aircraft or their maintenance. The maintenance and technical support of our aircraft is a particularly responsible task of our specialists.
Aviation law: It is also important to be involved in the field of aviation law, in particular in the adoption and drafting of new legal provisions in this sector.
Airspace violations: Our cooperation in investigating border incidents in airspace and in attacks on civil aviation security is another matter. In addition to clarifying the situation, it is particularly important to serve as rapporteurs for international organisations.
(Source: https://www.bmi.gv.at/202/Flugpolizei/start.aspx)
The EC135 helicopter is NVG – suitable. Conversion to a FLIR helicopter is possible.
maximum take-off weight: 2,910 kg
Cruise speed: 137 kts (254 km/h)
Crew: 2 pilots (1 pilot)
Transport capacity: up to 6 passengers
(1 pilot + 7 passengers)
Double load hook: max. Capacity external load 1,000 kg
Abseiling device for special units
Instrumentation: Dual Pilot IFR
Technical data:
Max. Engine power: 816 shp (OEI, 30 sec.)
Max. Engine take-off power: 667 shp
Flight/ Duration (SL, ISA, 65 kts, max take-off weight): 3h 35min
Range (SL, ISA, 124 kts, max take-off weight): 635 km
Engines: 2 x PW206B2 with FADEC, 2x 667 hp
Display: Static
EC-135 of the Flight Police – Photo: Huber / Austrian Wings Media Crew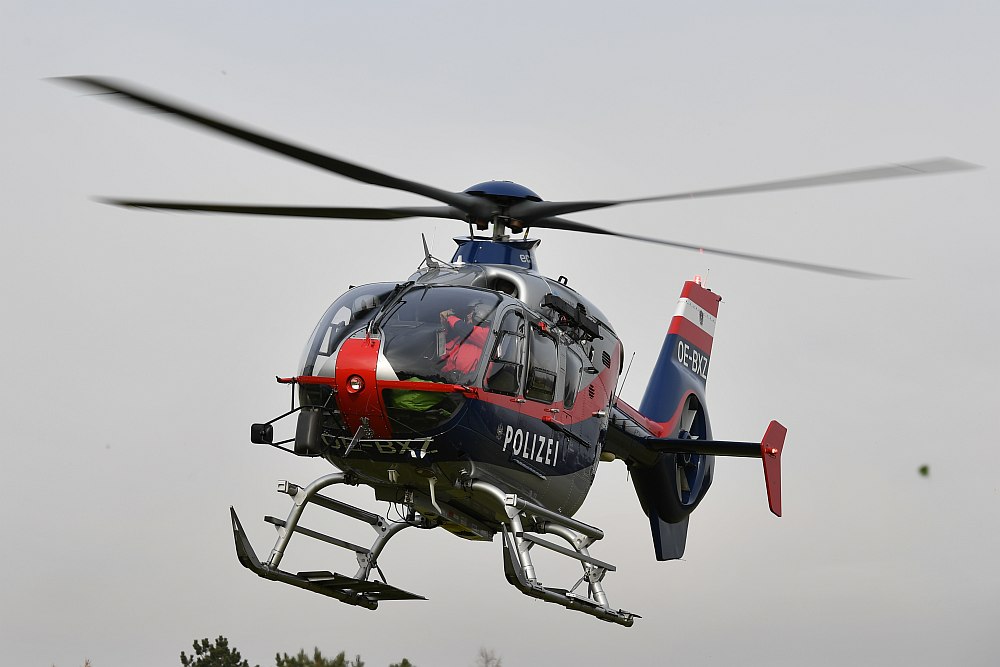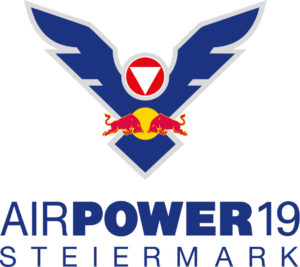 This page is also available in:

Deutsch