There are four operational and demilitarised Fairchild Dornier Alpha Jet jets in the Flying Bulls fleet. The military version of this aircraft, a joint development by Dassault, Breguet, and Dornier, was in service in over a dozen air forces (the Alpha Jets are still in active use in Portugal, Egypt, Morocco, and five other African countries).
Excellent flight characteristics and top reliability characterised the Alpha Jet just as much as its precise execution of control commands. The aircraft are to this day held in extraordinary esteem by the pilots of the time. The Alpha Jets are universally considered perfect aircraft thanks to their aesthetic and aerodynamic design.
After Germany decided to decommission these jets in the early 1990s, they were mothballed and stationed at the Fürstenfeldbruck site.
The Flying Bulls bought two Alpha Jets during an auction of German federal assets in 2000. They are demilitarised of course and their use is only permitted for exhibition purposes and for storing spare parts.
An opportunity arose in early 2001 to buy two more jets directly from Fairchild Dornier. These two aircraft were also successfully demilitarised and certified for civil aviation in order to be incorporated into the Flying Bulls fleet as historically significant contemporary witnesses of German engineering. The successful negotiations with the German Federal Aviation Authority and other German authorities made this possible.
The two Alpha Jets received provisional flight approval in Germany after the complete overhaul and installation of civil avionics. This makes them the first aircraft of their kind in the world to be demilitarised and approved for civilian use.
The two Alpha Jets completed their maiden flights on 6th and 14th March 2002 respectively. They were transferred from Fürstenfeldbruck to the Fairchild-Dornier factory airport in Oberpfaffenhofen, Munich. Both jets were presented to the public on 8th May 2002 at the International Aviation Exhibition in Berlin.
Due to the technical reliability and the great success of the two Alpha Jets, in summer 2003 the Flying Bulls decided to purchase a third and fourth unit which were of course also completely demilitarised. All four Alpha Jets have proven themselves to be technologically mature aircraft and are flown at numerous air shows as part of the Flying Bulls – to the delight of a large international audience.
Three of the four Alpha Jets were transferred from the German to the Austrian register in summer 2015. OE-FAS (ex D-IFDM), OE-FDM (ex D-IADM), OE-FRB (ex D-IBDM).
Facts & Figures
Aircraft registration OE-FDM / OE-FRB / OE-FAS / D-ICDM
Manufacturer Dassault-Breguet/Dornier
Built 1980/1981
Factory number 111 / 130 / 090 / 035
Engine 2x SNECMA/Turbomeca GRTS Larzac 04-C20
Power 2×14.12 kN = 28.24kN (2.88t) total thrust
Cruising speed 555km/h / 300kts
Top speed 1,000km/h / 540kts / 0.85 mach
Service ceiling 14,600m / 48,000ft
Max. Flight time approx. 2hrs 30min
Range 1,950km / 1,050nm
Fuel consumption approx. 890l/h
Kerb weight 3,515kg / 7,750lbs
Max. Take-off weight 5,500kg / 12,125lbs
Seats 1 pilot / 1 passenger
Runway 600m / 1,970ft
Wing area 17.5m^2
Flying and static display
For more information about the Flying Bulls and AIRPOWER stories, visit www.redbull.com/airpower and www.flyingbulls.at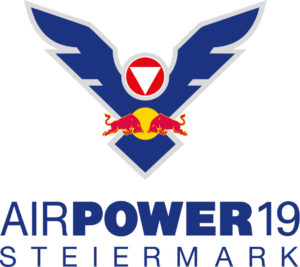 This page is also available in:

Deutsch