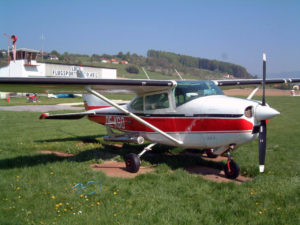 The Cessna 182 (also known as the Cessna Skylane) is a single-engined light aircraft. It was developed by the US aircraft manufacturer Cessna based in Wichita (Kansas) and built between 1956 and 1985. Series production resumed in 1996 after having been discontinued. It is one of the world's most common aircraft.
It is a single-engined, strutted high-winged aircraft, which offers space for four persons. It is a variant of the Cessna 180 equipped with a nose wheel landing gear. The machine is made entirely of metal and has a standard Cessna swept arrow-shaped rudder. All models have a variable propeller, the RG models also have retractable gear.
Since 2005, the aircraft can be equipped with a glass cockpit from the Garmin G1000 series.
A Styrian hail defence Cessna 182 will be on show in the AIRPOWER19 static display.
Facts & Figures
Length: 8.84m
Wingspan: 10.97m
Height: 2.84m
Kerb weight: 900kg
Take-off weight: 1,406kg
Engine: 1x Lycoming O-540
Power: 230hp
Top speed: 278km/h
Static display
Static display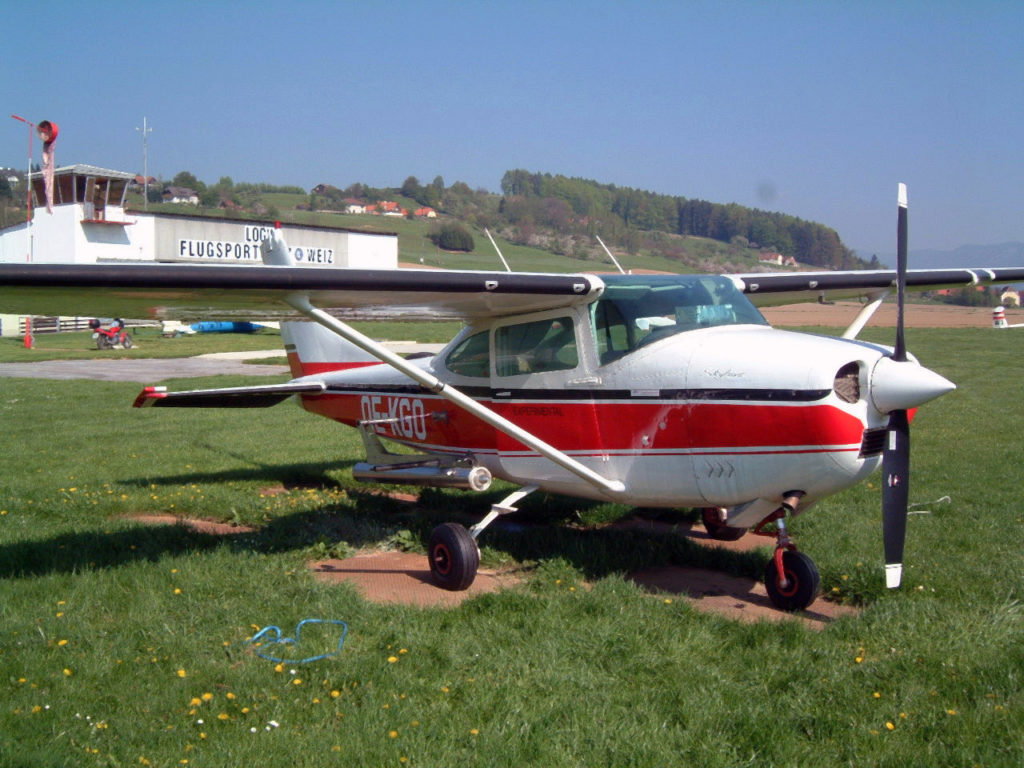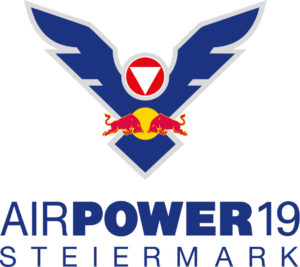 This page is also available in:

Deutsch