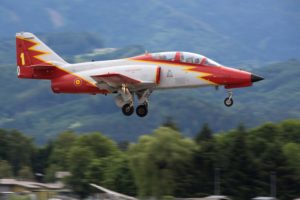 The CASA C-101 Aviojet is a single-engine training and ground-attack aircraft built since 1977 by the Spanish Construcciones Aeronáuticas SA (CASA). The aircraft has a modular design, so that it can be prepared for different applications in the shortest possible time.
Reliability has turned the Aviojet into a sophisticated training machine for initial flight experience up to air combat training. There are 166 units in different versions worldwide. In addition to the Spanish Air Force, Honduras, Chile, and Jordan also commissioned the C-101.
The eight Aviojets in the Spanish Patrulla Aguila aerobatic team can be seen at AIRPOWER19.
Facts & Figures
Manufacturer Construcciones Aeron-Uticas SA, Spain
Length 12.26m
Height 4.25m
Wingspan 10.60m
Max. Speed 835km/h
Service peak height 14,000m
Kerb weight 3,500kg
Max. Take-off weight 5,600kg
Flight range 3,500km
Propulsion 1x Garrett TFE731-2-2J Turbofan
G-force limit +7.5g / -3.7g
Crew 1 (in the Patrulla Aguila team; two in other C-101 models)
Flying display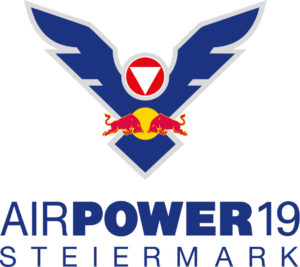 This page is also available in:

Deutsch