The Stearman was developed as a training aircraft for the US Army in 1934. Due to its robustness and good flight characteristics, the Model 75 Stearman became the standard trainer for the US Army Air Corps and the US Navy. Over 10,000 units have been built. The Flying Bulls' Stearman was completed in 1943. Back then with a 220hp Lycoming engine. After leaving the US Air Force, it was deployed in California as a spray aircraft for agriculture. A very typical fate for Stearmans at that time.
The Stearman made it as far as Hollywood. In Alfred Hitchcock's "The Invisible Third", she chased Cary Grant through the wheat fields. The Flying Bulls discovered their Stearman in a Californian barn, lovingly restored it after three years of precision work and equipped it with a powerful 450hp Pratt & Whitney Junior Wasp engine. According to pilot and Stearman conqueror Philipp Haidbauer, this engine gives it climbing characteristics that only a Learjet can compete with.
And on the ground? On take-off and landing, the Stearman is rather idiosyncratic. The Flying Bulls pilots are therefore split into two camps – lovers and, well, less enthusiastic captains. She owes this quality to her tail wheel suspension. Its challenge is the focus that lies behind the main landing gear legs. It has consequences especially when landing. Crosswind speeds of as little as ten knots are sufficient to demand everything from the pilot. But such is the way with true passion. Only rarely considered everybody's darling, it is mainly held dearly by the more extreme pilots.
Facts & Figures
Aircraft Registration OE-AMM
Manufacturer Boeing
Built in 1943
Factory number 75-5032
Engine Pratt & Whitney Junior Wasp R-985 14 B
Power 450hp
Displacement approx. 16 litres
Cruise speed 170km/h / 90kts
Top speed 300km/h / 160kts
Service peak height 4,250m / 14,000ft
Max. Flight time approx. 4hrs
Range 660km / 360nm
Fuel consumption approx. 42l/h
Kerb weight 1,300 kg/2,865 lbs
Max. Takeoff weight 1,600kg / 3,520lbs
Seats 1 pilot / 1 passenger
Type 9 cylinder radial engine
Propeller Hamilton Standard, 2-blade
Flying and static display
For more information about the Flying Bulls and AIRPOWER stories, visit www.redbull.com/airpower and www.flyingbulls.at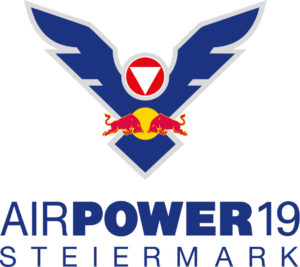 This page is also available in:

Deutsch