Great airforces worldwide are using AEW & C systems (airborne early warning and control systems) for reconnaissance and surveillance of airspace and as an operational control centre. The flying radar systems used by the US and the NATO defence alliance were developed by the Boeing Defense & Space Group and are called AWACS (Airborne Warning and Control System). The Boeing E-3 Sentry, a military version of the Boeing 707-320, acts as a carrier aircraft and can be refuelled in the air.
The normal operating height of the E-3A is 9,150m. From this height, the NATO Airborne Early Warning & Control Force can oversee airspace with a radius of over 400km. This means that just three E-3A can cover all of central Europe. In addition, an AWACS machine can provide early-warning information about objects over enemy territory, while flying – even unarmed – deep inside their own airspace. Digital data links allow for information exchange with commanders on the ground and at sea.
Aviation fans can marvel at one of the AWACS aircraft as a regular at the AIRPOWER19 with its distinctive rotodome. The aircraft comes from the Air Base Geilenkirchen near Aachen, where NATO has stationed their 17 E-3As.
Facts & Figures
Manufacturer Boeing Defense, Space & Security
In service since 1982
Length 46.68m
Wingspan 44.45m
Height 12.70m
Rotodomes diameter 9.1m
Rotodomes Height 3.35m
Max. Take off weight 147,429kg
Top speed 858km/h
Service ceiling 12,500m
Duration of use approx. 10 hours without air refuelling
Engines 4x Pratt & Whitney TF33-PW-100A Turbofan engines
Power 4x 91kN
Crew 4 (cockpit crew), 12-19 (mission crew)
Static display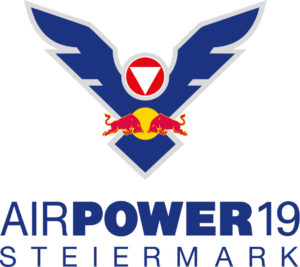 This page is also available in:

Deutsch