The Bell 47 often played a major role. Like the 007 adventure Thunderball and the TV series M*A*S*H* in which it starred, the Bell 47 is a classic with an enduring appeal. The iconic helicopter also featured in the 1968 blockbuster Where Eagles Dare starring Richard Burton and Clint Eastwood in which it made a spectacular landing on the patio of Schloss Adler. The film is set during World War II in the winter of 1943/1944. The maiden flight of the Bell 47 actually took place two years later. However, we all know that in Hollywood, faithfulness to historical facts has never been a strong point. The Schloss Adler scene was shot in Hohenwerfen Castle, just 40km outside Salzburg where the fully restored and airworthy Bell 47 G-3B-1 is now, four decades later, exhibited as part of the Red Bull aircraft fleet in Hangar 7.
After its maiden flight on December 8th 1945, the Bell 47 was the first civilian helicopter to receive a license for the United States. With different models such as a military or a civilian version with floats or skids. The light helicopter was perfect for all sorts of operations such as crop dusting on farms, mountain and sea patrols, to ambulance flights. The Bell also taught thousands of pilots how to fly a helicopter.
Eye-striking features of the helicopter include the distinctive Plexiglas cockpit, also known as a 'goldfish bowl' and the open lattice pipe construction.
The Bell 47 (model D-1) made history 60 years ago. On September 17th 1952, pilot Elton J. Smith broke the distance record for piston-engined helicopters flying a total of 1,958.8km between Hurst, Texas and Buffalo, New York. Incredibly, the record still stands today and may never be broken.
Lycoming engines with horsepower ranging between 260 and 305 Turbo-HP used to fuel the two-blade-rotor. A Franklin 6V4-200 C 32 boxer motor was installed in earlier G-models. However, there were more advanced models that were equipped with an Allison turbine and later a Rolls Royce. A company named Soloy Aviation in the United States converted these models.
Despite its low weight of 800kg, the Bell 47 is not only easy to handle, but also able to fly safely in case of engine failure. 6,000 units of the American multi-purpose helicopters were manufactured by 1974. When the Bell 47 was patented by Italian manufacturer Agusta, the UK's Westland Aircraft, and the Japanese company Kawasaki, it became one of the most popular and successful helicopters worldwide.
Today, the Bell 47 is a desired rarity and popular with helicopter pilots, in particular the Soloy version. The Bell 47-Soloy, which is considered the most beautiful model, now has its place in Hangar 7 in Salzburg not far from where it once delivered its famous movie performances.
Facts & Figures
Registration OE-XDM
Manufacturer Bell Helicopter Textron
Year of construction 1966
Serial Number 3575
Power plant Rolls-Royce 250-C20 B
Power 420hp
Cruising speed 145km/h / 75kts
Max. speed 165km/h / 90kts
Service ceiling 4,880m / 16,000ft
Max. Max. endurance approx. 3hrs
Fuel capacity 315 litres
Range 410km / 220nm
Fuel consumption approx. 95l/h
Length airframe 9.9m / 32.6ft
Diameter tail rotor 1.8m / 5.8ft
Empty weight 786kg / 1,730lbs
Max. MTOW 1,335kg / 2,943lbs
Seats 1 Pilot / 2 Passengers
Specials converted to turbine (420hp) against Piston engine Lycoming TVO-435 (260hp)
Display Flying & Static
For more information about the Flying Bulls and AIRPOWER stories, visit www.redbull.com/airpower and www.flyingbulls.at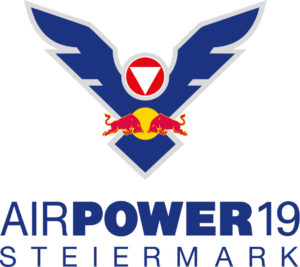 This page is also available in:

Deutsch