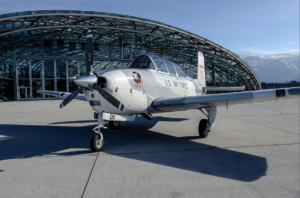 The latest addition to the Flying Bulls fleet in Salzburg is an American trainer produced by Beechcraft. The Mentor is a direct derivative of Beech Bonanza, Beechcraft's civilian bestseller. The Bonanza is the longest produced aircraft of all time.
Series production of the new cheap base trainer for the USAF began in 1953. 353 A-series aircraft had been completed by the time production of the 225hp monoplane ceased in 1956. Afterwards, the US Navy began production of the B series. Overall, the Mentor was a great success and until the 1970s – even with a turbine engine – was built and exported to no fewer than 20 countries. Many modifications have been made over time to the trainers in order to keep them up to date. This speaks for their solid workmanship. The trainer's aerobatic cell is approved for loads from -3 to +6G. After leaving military service, the Mentor remains very popular with private pilots. It is relatively easy to fly and yet fully aerobatic. It has two identical tandem cockpits with dual controls and is – in contrast to other aircraft of military origin – maintenance-friendly and quite affordable to maintain.
When the Flying Bulls purchase used aircraft, it is customary for them to undergo a complete restoration in order to meet their high quality standards. When asked about the condition of the purchase of the machine, the previous owner merely pointed out that the lively trainer had received a thorough cleaning. In fact, after retiring from the US Air Force, the aircraft had been expertly restored with great attention to detail. The Flying Bulls only had to install a new engine and propeller to the Mentor. The newly installed Continental Motor IO-550G produces around 280hp. The additional 55 horsepower over the original engine ensures safe operation and makes flying more fun. The trainer with the serial number was commissioned in 1955 at Bartow Air Base in Florida. From 1958, the Mentor flew at the Steward Airbase in New York and moved to civilian life in 1982, changing hands six more times before eventually finding a new home with the Flying Bulls in Hangar 7. The Mentor is very popular among the Flying Bulls pilots and is ideal for training formation flying and for attending smaller-scale air shows in Austria and neighbouring countries.
Facts & Figures
Aircraft registration OE-ADM
Manufacturer Beechcraft Corporation
Built in 1955
Factory number G-757
Engine Continental IO-550 G
Power 280hp
Cruise speed 280km/h / 150kts
Top speed 390km/h / 210kts
Service ceiling 6,000m / 20,000ft
Max. Flight time approx. 2.5hrs
Range approx. 700km / 375nm
Fuel consumption approx. 68l/h
Max. Take-off weight 1,335kg / 2,950lbs
Seats 1 pilot / 1 passenger
Flying and static display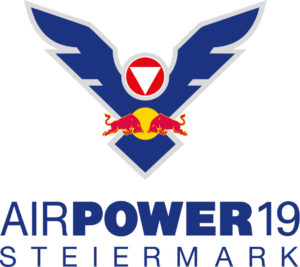 This page is also available in:

Deutsch