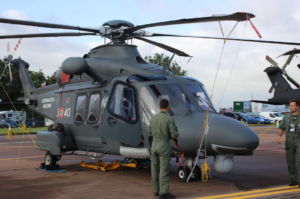 The AgustaWestland AW169 is a 10-seat, twin-engined helicopter with turbine propulsion from the Italian company AgustaWestland and has been part of Leonardo S.p.A. since 2016.
The cockpit is equipped with three active matrix displays, a flight management system, a wide area augmentation system and ACAS from Rockwell Collins. Propulsion is provided by two Pratt & Whitney PW210 with FADEC, a fully digital engine controller.
The AW169 combines an elegant and stylish silhouette with world-class technology to ensure high performance and safety. The result is a unique helicopter that sets new standards in its class and ensures that passengers travel in the most relaxed environment possible.
An Aeronautica Militare unit can be seen in the static display at AIRPOWER19.
Facts & Figures
Manufacturer Leonardo S.p.A
Rotor diameter 12.12m
Length 14.65m
Height 4.50m
Max. Weight 4,600kg
Top speed 268km/h
Crew/passengers 2/ max. 10
Engines 2x Pratt & Whitney Canada PW210A
Power 2×1,108WPS
Static display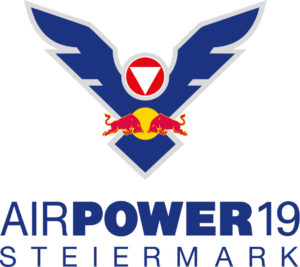 This page is also available in:

Deutsch