Motorcycle fans know the name Agusta as a manufacturer of legendary racing machines. They won 38 world championship driver titles between 1952 and 1974. The motorcycle workshop was founded by Domenico Agusta, Giovanni Agusta's son, who then turned to aeronautical locomotion, founding Italy's first aircraft factory in 1907. Agusta merged with the UK's Westland Helicopters in 2000, forming AgustaWestland, one of the world's largest helicopter manufacturers. In 2016, the company entered the helicopter division of Finmeccanica. It renamed itself Leonardo shortly thereafter.
One of the most successful models of AgustaWestland and Leonardo Helicopters is the A-109 (or AW 109). It was entirely planned in Italy in the late 1960s and early 1970s. Above all, the A-109 is most appreciated for having the largest available space in its class, retractable landing gear, and power. The A-109 has held the world record since 2008 for the fastest circumnavigation of the world in a helicopter. It covered 38,890km at an average speed of 275km/h.
In addition to the civilian versions, which are mainly used for transport and rescue operations, the eight-seat, two-turbine helicopter is also delivered as a combat helicopter. The A-109 is used by the air forces of about 20 countries, including Belgium's. They are sending an A-109 to AIRPOWER19 and will present it in the Flying display at Hinterstoisser military airfield.
Facts & Figures
Manufacturer AgustaWestland (since 2016 Leonardo)
Version A-109
Length 11.44m
Rotor diameter 13.06m
Height 3.50m
Kerb weight 1,944kg
Max. Take off weight 2,850kg
Top speed 244km/h
Service ceiling 4,570m
Climb 11.5m/s
Range 530km
Crew 2 Pilots + 6 Passengers
Engine 2x Rolls-Royce 250-C20R1
Power 2x 450 WPS
Flying display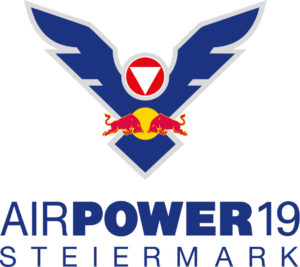 This page is also available in:

Deutsch