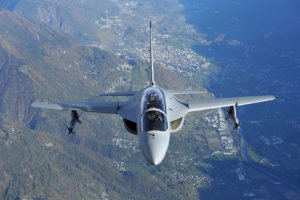 The first prototype of the Italian M-346 Master jet trainer, which can also be used as a light fighter jet, took off for its maiden flight in 2004. The latest generation jet trainer project began in 1993 as an Italian-Russian cooperation between the manufacturers Aermacchi and Yakovlev. The first Yak/AeM-130 test flight was in 1996, but the cooperation ended in 2000 and both companies began to develop their own aircraft.
The M-346 has been in series production since 2010 and is a very advanced evolution of the original Yak/AeM-130 design. Avionics is based on the Eurofighter, Dassault Rafale, and other Western fighter aircraft currently in production. The flight performance of the M-346 is significantly improved over training aircraft from previous generations, actually approaching that of 4th and 5th generation excluding afterburner use.
Aspiring Austrian Eurofighter pilots are trained on the M-346 at Galatina Air Base in Lecce, southern Italy, preparing them for their future workplace in the Eurofighter cockpit.
On the AIRPOWER19 you can see an M346 in the static display.
Facts & Figures
Manufacturer Leonardo Finmeccanica (formerly Aermacchi)
Wingspan 9.72m
Length 11.49m
Height 4.76m
Max. Take-off weight 9,500kg
Top speed 1,0830 km/h
Service ceiling 13,700 m
Engines 2 Honeywell F124-GA-200
Thrust 2 x 27.80 kN
Crew 2
Static display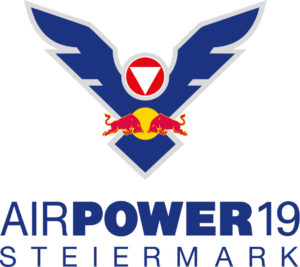 This page is also available in:

Deutsch